| | |
| --- | --- |
| Monday – Wed | 8:00 – 5:00 |
| Thur – Fri | 8:00 – 4:00 |
| Sunday | Closed |
| | |
| --- | --- |
| Monday – Wed | 8:00 – 5:00 |
| Thur – Fri | 8:00 – 4:00 |
| Sunday | Closed |
Welcome to Unity Cardiology
Providing timely, bespoke, co-ordinated cardiology care.

Management of hypertension, hyperlipidaemia, acute coronary syndromes, cardiomyopathy & heart failure, valvular heart disease, sports cardiology & sleep disordered heart disease.

Pharmacotherapy & ablation of supraventricular tachycardias, atrial fibrillation & ventricular tachycardia

Insertion, follow up & troubleshooting of cardiac implantable electronic devices

Patients & families affected by sudden cardiac death and inherited arrhythmia syndromes
Dr. Shakeeb Razak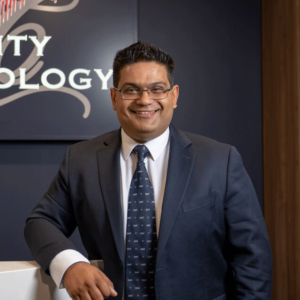 Dr Shakeeb Razak completed his original medical training (MBBS) at The University of Western Australia and his postgraduate cardiology training at Royal Perth Hospital. Dr Razak undertook his fellowship training and research in clinical cardiac pacing and interventional electrophysiology at Royal Perth Hospital and overseas at the University Hospital in London, Ontario (Canada).
Kirsty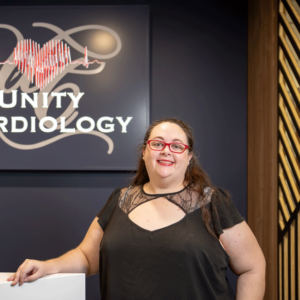 Kirsty comes to us with a background in patient management and customer service, having spent her last few years at Genesis Care (Cardiology), and Diabetes WA. She earned her BA in 2008 from Murdoch University before deciding that health care and patient care was a more rewarding path to pursue, but she'll still happily chat your ear off about Star Wars if you aren't careful!
Morley Consult Day

Consult Day: Fortnightly – Wednesday afternoon 1-6pm
Location: 40 Rudloc Road, Morley WA 6062
Craigie Consult Day

Consult Day: Fortnightly – Wednesday afternoon 1-6pm
Location: 9 Perilya Road, Craigie WA 6025
Contact Us
Please fill out the form below and we will get back to you within 1 working day.